Acceptance Records
Introduce acceptance records


Examination and treatment for a patient who has digestive disease
About patient
Patient:
Indonesian man (20s)
A Japanese expatriate in Indonesia contacted Kaikoukai Clinic Senayan to consult that his customer's son has a digestive problem and it hasn't been improved. According to the patient, he sometimes takes prescribed medicine when he has a severe stomachache, but he has been told by an Indonesian doctor that the cause of the stomachache is unknown. Despite having medical consultation in Singapore, he couldn't receive a diagnosis, so this time, he visited to Japan for medical consultation as well as sightseeing.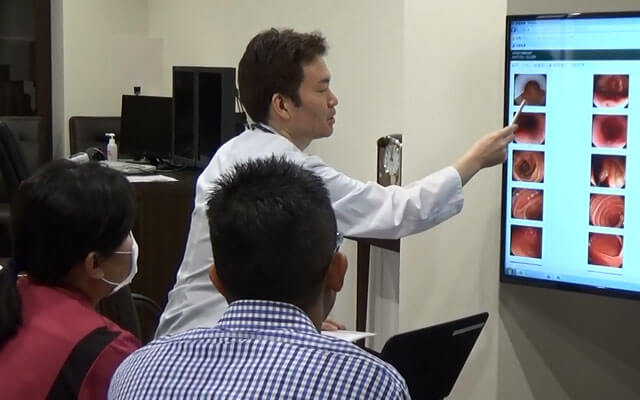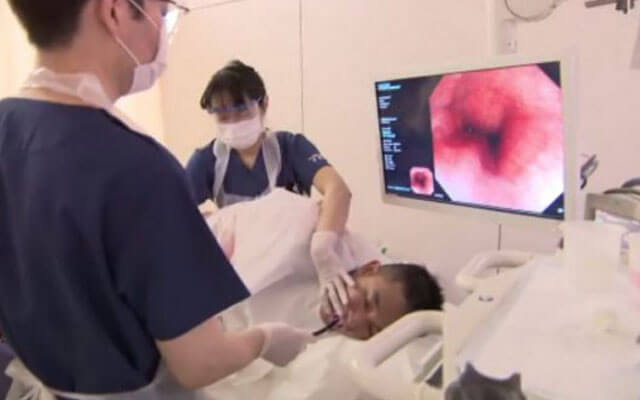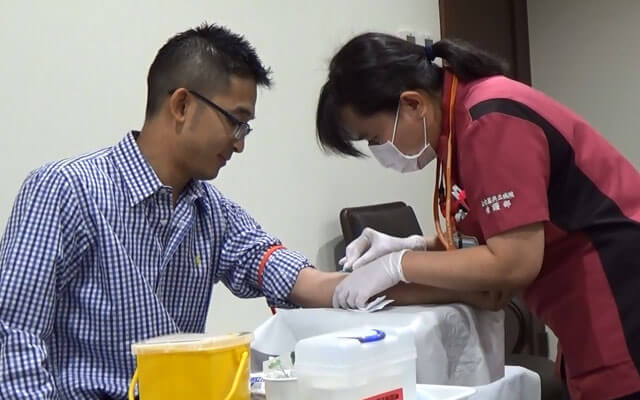 Support of each institution
Kaikou International Healthcare
Arranged the acceptance schedule and prepared documents such as estimated medical expenses and quotation.
Coordinated and confirmed the schedule of his stay and the day of examination.
Arranged an interpreter. (An Indonesian nurse who works at the hospital)
Kaikoukai Clinic Senayan
Interviewed the result of examination and progression of symptoms so far.
Sought advice from Nagoya Kyoritsu Hospital, checked the contents of examination and treatment in Japan, and gave the patient feedback.
Nagoya Kyoritsu Hospital
(Before he visited to Japan)
Gathered the patient's medical information and confirmed the items of examination.
(After he arrived in Japan)
Confirmation of notes
(On the day)
Conducted interviews by a gastroenterologist at a consultation room for international patients. (Detailed interview including diet)
Blood test, abdominal ultrasonography, gastrointestinal endoscopy (gastroscopy)
Explained the result of examination and gave advice for his dietary habit.
Prescription of medicine
Summary
According to the result of examination such as gastroscopy, he was diagnosed as stress-related gastroenteritis. He was prescribed medicines that are for three months and returned to Indonesia.
He said, "The doctor explained courteously to me and I understood the name of disease and how to treat for the future." and seemed satisfied.
One month later he returned to Indonesia, he returned visit to Kaikoukai Clinic Senayan and he told that his condition was getting better by 40-50%. Three months later, he came to the clinic again for reexamination.
Learn more