Acceptance Records
Introduce acceptance records


Surgery for skull base meningiomas patient
About patient
Patient:
Chinese woman (50s)
She didn't undergo the surgery in China because she felt anxious about Chinese medical service and technology.
With a referral letter from a Chinese doctor, she had consultation at Nagoya Kyoritsu Hospital.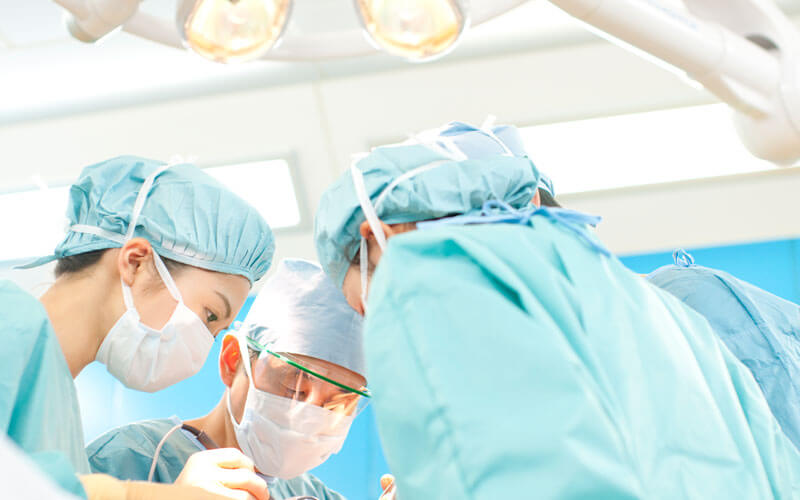 Treatment schedule
May 26th

The patient arrived in Japan.

May 27th

First visit to the hospital/Consultation before the brain tumor surgery

May 28th

Preparation before the surgery and autologous blood transfusion

June 3rd

Hospitalization

June 4th to 8th

Rehabilitation before the surgery (training for preventing of respiratory function decline and ADL decline)

June 9th

Craniotomy (09:00am to 01:00am on the next day)

After surgery to June 26th

Rehabilitation after the surgery

June 26th

The patient was discharged the hospital.

July 1st

The patient returned to China.
Summary
The tumor has been removed by the surgery. She was discharged the hospital without any aftereffects, so she could return to China safely.
Half a year after the surgery, she visited to Japan again for follow-up.