Treatment
Travel Dialysis
Even if you are dialysis patient, you can travel.
We provide dialysis treatment for dialysis patients who stay in Japan for a short time on business trips or pleasure at our associated medical institution as well as dialysis clinics within Kaikoukai Healthcare Group.
It's little disappointing that due to dialysis treatment, you decide not to travel with your family, or a schedule of business trip is affected, isn't it? We can introduce an acceptable clinic for you to undergo travel dialysis in your desired area at your desired time zone, so please feel free to contact us.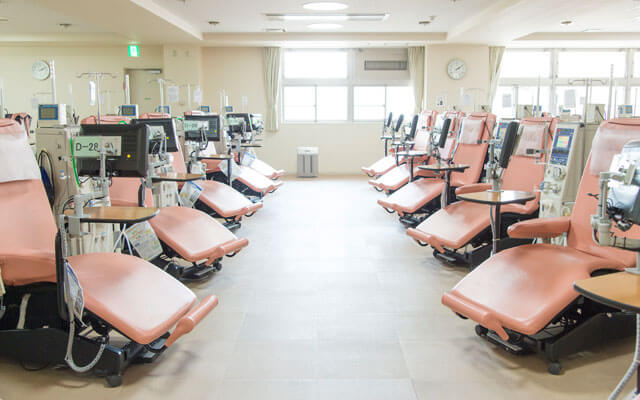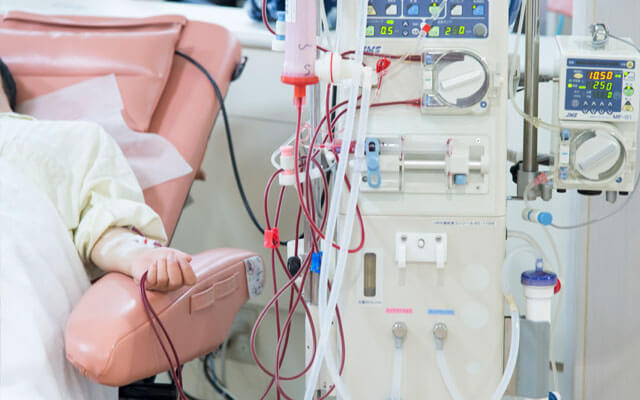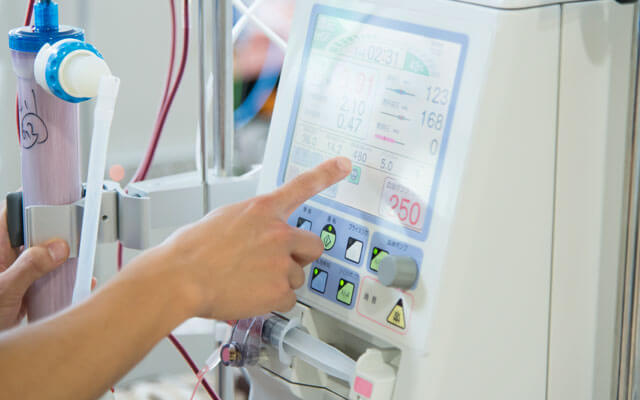 Facility location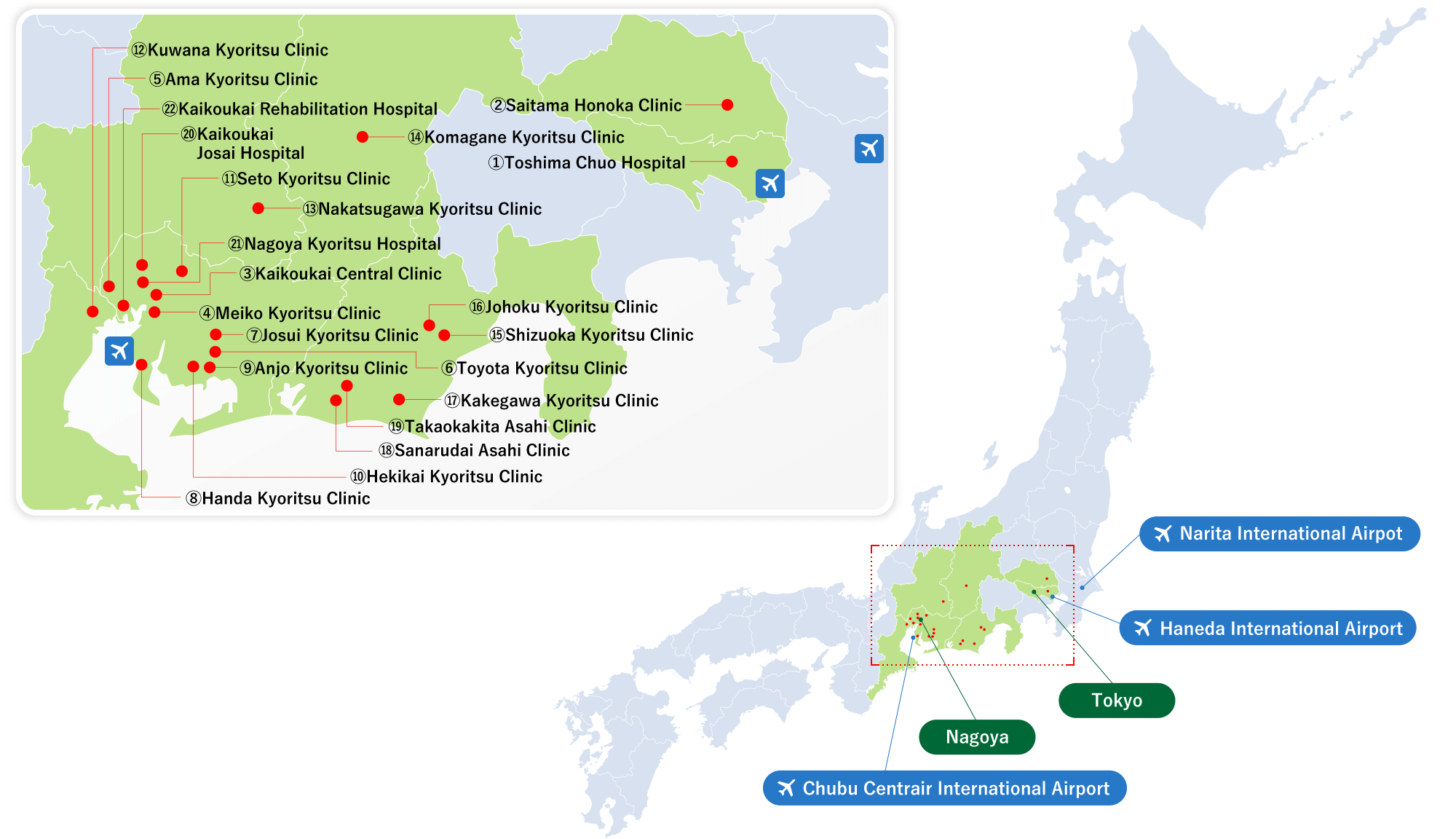 Tokyo / Saitama
①Toshima Chuo Hospital
②Saitama Honoka Clinic
Aichi / Shizuoka / Gifu / Mie
③Kaikoukai Central Clinic
④Meiko Kyoritsu Clinic
⑤Ama Kyoritsu Clinic
⑥Toyota Kyoritsu Clinic
⑦Josui Kyoritsu Clinic
⑧Handa Kyoritsu Clinic
⑨Anjo Kyoritsu Clinic
⑩Hekikai Kyoritsu Clinic
⑪Seto Kyoritsu Clinic
⑫Kuwana Kyoritsu Clinic
⑬Nakatsugawa Kyoritsu Clinic
⑭Komagane Kyoritsu Clinic
⑮Shizuoka Kyoritsu Clinic
⑯Johoku Kyoritsu Clinic
⑰Kakegawa Kyoritsu Clinic
⑱Sanarudai Asahi Clinic
⑲Takaokakita Asahi Clinic
⑳Kaikoukai Josai Hospital
㉑Nagoya Kyoritsu Hospital
㉒Kaikoukai Rehabilitation Hospital
Procedure to accept travel dialysis patients
Inquiry
・Please let us know your desired date, area, and time.
・We find a clinic where satisfies your needs and confirm acceptance.
Fill out information sheet and submit your dialysis summery
・After confirmation of the acceptable clinic, please fill out information sheet.
・At the same time, please let your family doctor or an attending hospital know that they need to submit your dialysis summary to us. (Please contact us about your dialysis information.)
Provide patient information to the dialysis clinic
・We provide your information to the dialysis clinic and get final confirmation.
Check the information
・If there is lack of information, we will contact you.
Come to the dialysis clinic on the day
・Please come to the dialysis clinic at the scheduled time.
・You will be asked to sign on a dialysis consent form on the day.
Payment
・Please make payment at the clinic on the day.