Treatment
Cancer Treatment
(Stereotactic radiotherapy/Hyperthermia)
Stereotactic radiotherapy
Gamma Knife is a radiotherapy device for head that treats intracranial lesions. Gamma Knife was named after using gamma rays like invisible scalpel (knife). It focuses intense gamma rays on intracranial lesions without a surgical incision and it is possible to lower radiation exposure to surrounding healthy tissues.
In Nagoya Kyoritsu Hospital and Nagoya PET Imaging Center of Kaikoukai Healthcare Group, since February 2004 when we introduced Gamma Knife, we have performed stereotactic radiotherapy for brain lesions over 7,000 cases so far (as of 2016).
In May 2017, we are the first to upgrade the latest version of Gamma Knife in the central region of Japan. It made the treatment possible with a face mask that reduces the burden on the body. *In addition to the conventional frame-based treatment, it also made it easier to treat with fractionated irradiation.
*Suitability of mask-based treatment is determined by a doctor. Conventional pin-based treatment may be applicable.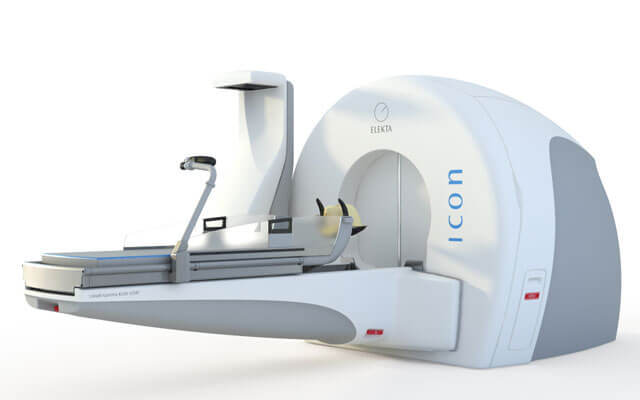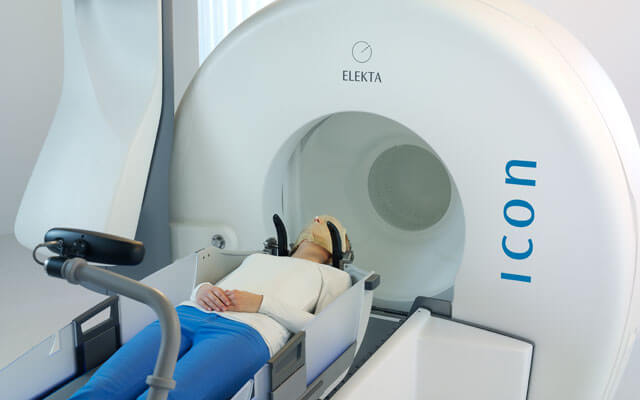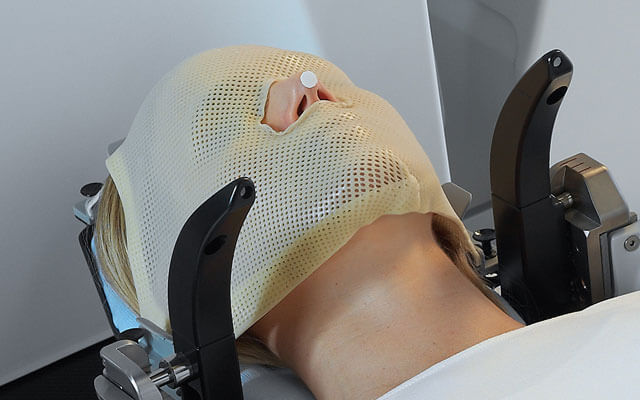 Novalis is a stereotactic radiotherapy device mainly for body lesions. It is possible to minimize damage to surrounding healthy tissues by concentrated radiation from multiple directions to the tumor. Duration of single treatment is short and minimally invasive (less burden on the body), making outpatient treatment possible.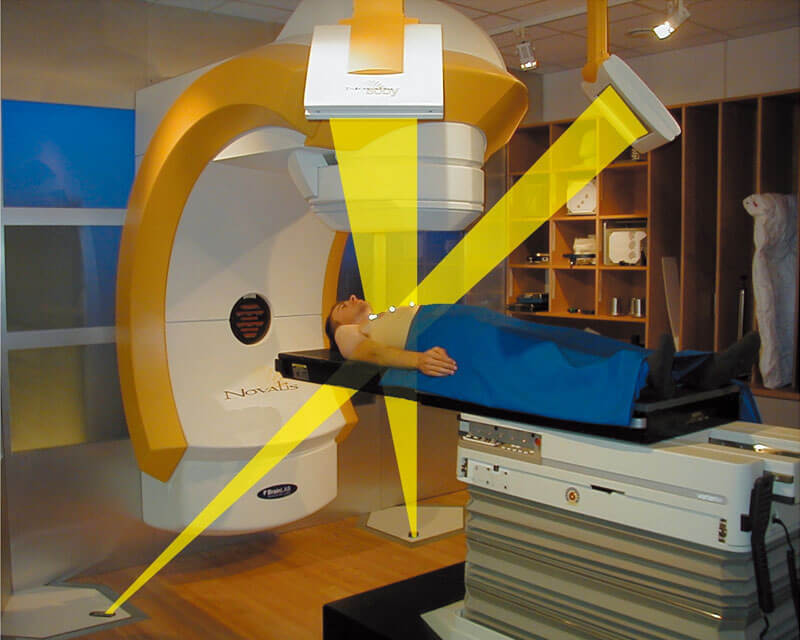 Cancer heat therapy


Hyperthermia
What is hyperthermia (cancer heat therapy)?
Cancer tissues have been proved to be weaker to heat than normal tissues and die at temperatures around 41.5℃ to 44℃.
Hyperthermia (cancer heat therapy) is a treatment that uses radio waves to selectively heat and destroy only cancer cells with minimal burden on the body. Its therapeutic effects are enhanced when combined with conventional therapies such as radiotherapy, chemotherapy, and immunotherapy. In addition, it alleviates pain and can be expected to improve patients' quality of life (QOL).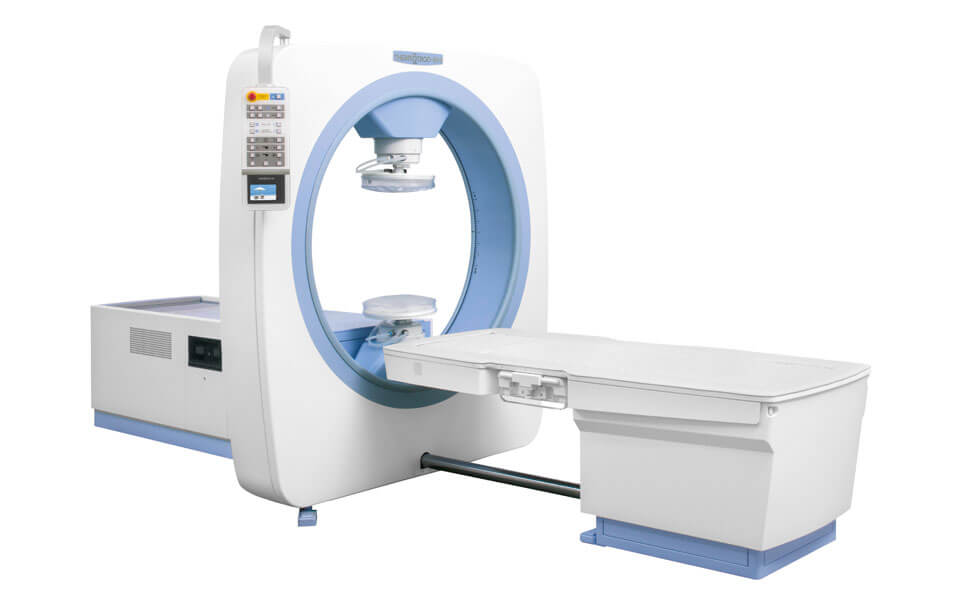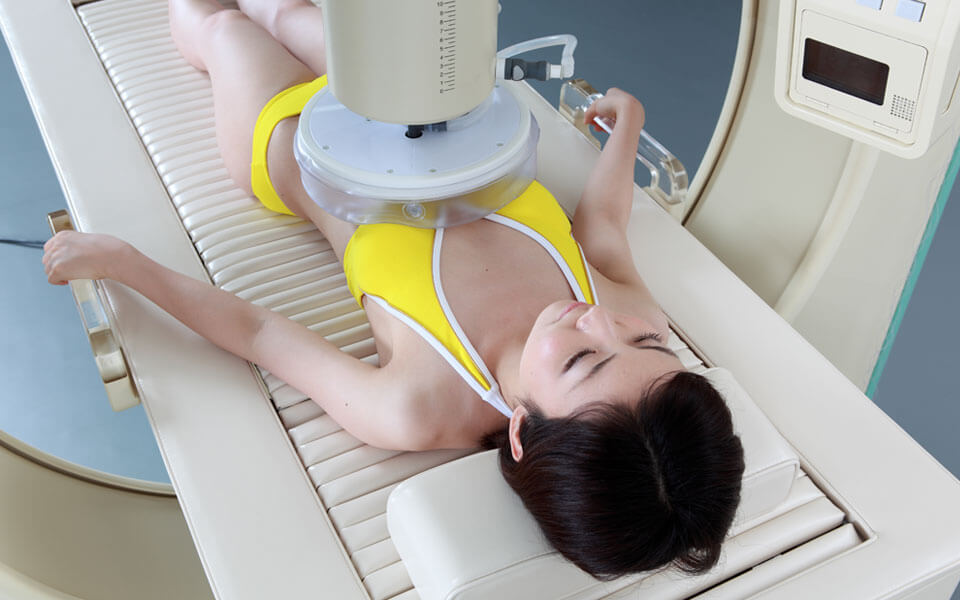 Why to heat
There are differences of blood vessel functions (dilatation/contraction) between normal tissues and cancer tissues.
When a body is heated, normal tissues dilate blood vessels and increase blood flow to lower the temperature. On the other hand, cancer tissues cannot increase blood flow due to lack of function to dilate/contract blood vessels, then temperature rises, and cancer cells are damaged.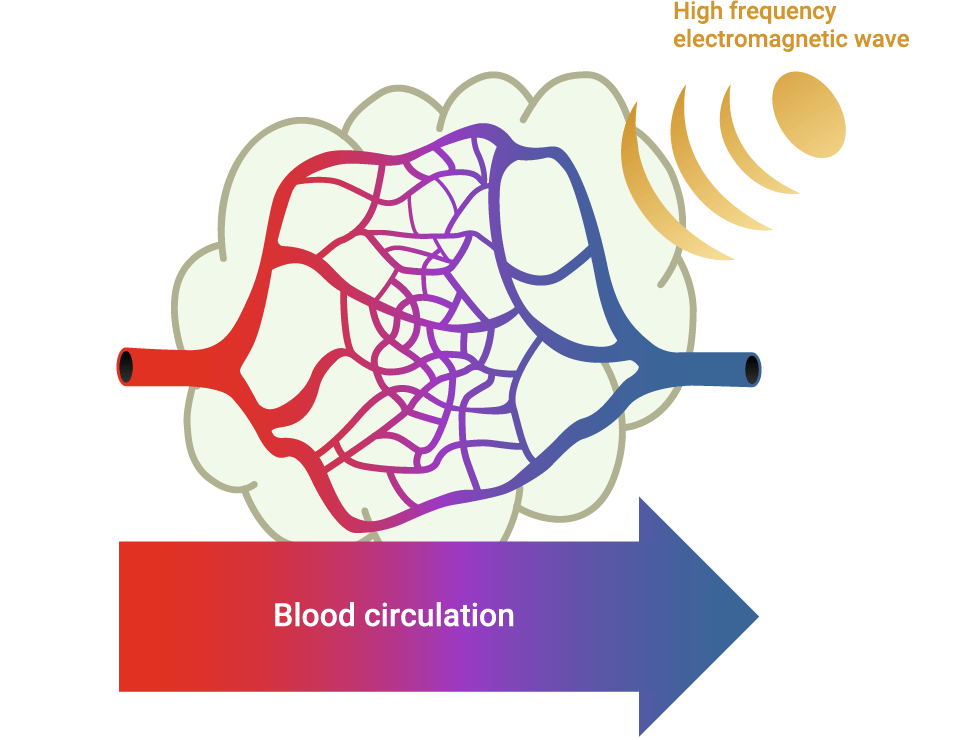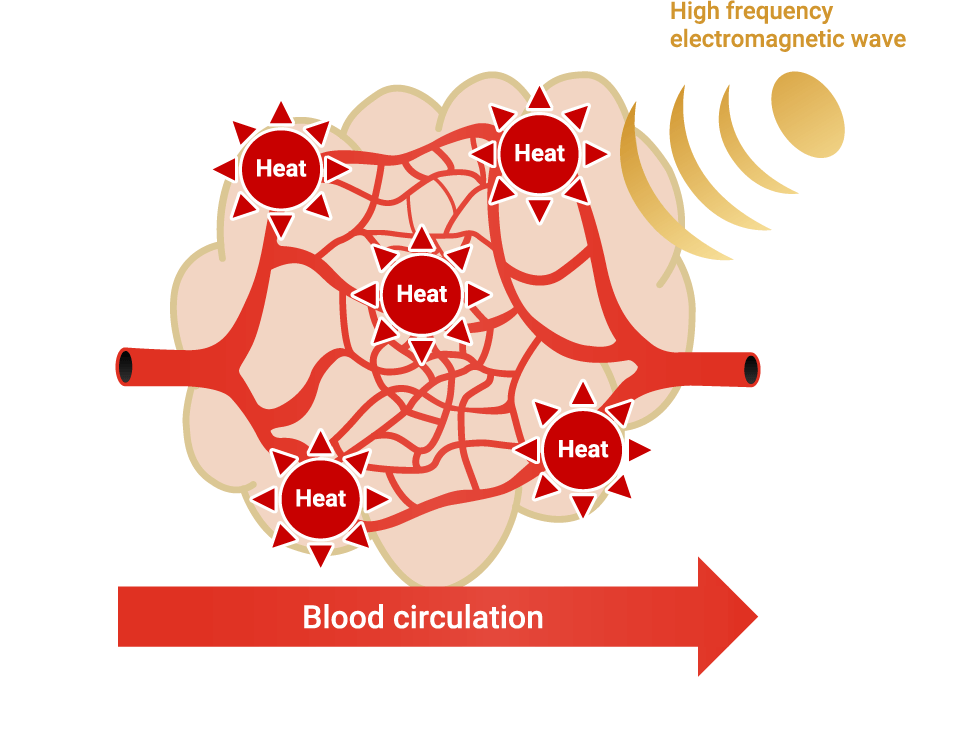 Cancers that can be treated
※Effects of treatment vary in individuals.
According to Japanese Society of Thermal Medicine, there are some diseases which have been shown the effectiveness in randomized trials, such as recurrent breast cancer, malignant melanoma, cervical cancer, rectal cancer, bladder cancer, cervical lymph node metastases, etc.