Medical Checkup
PET-CT Medical Checkup Packages

(Course A/Course B/Course C)
PET-CT medical checkup is comprehensive examination in one day including MRI, CT, and ultrasound test in addition to full body PET-CT scan. It is compositely diagnosis from the scanned images and information in the PET-CT medical checkup.
We conduct PET-CT medical checkup at East Nagoya Imaging Diagnosis Center of Kaikoukai Healthcare Group and analyze patient's health condition from various angles of scanned images.
Fully utilizing the features and benefits of each examination makes more accurate and high-quality diagnosis possible than single PET scan.
A PET scan is effective for early detection of cancer. A PET scan is performed by intravenous injecting a patient with a glucose called FDG, a radioactive tracer. A PET camera detects the radiation emitted from the patient's body and light up on the images. It will be different PET scan result depending on wherever the examination was performed. In our group, experienced and specialized doctors interpret scanned images thoroughly with double check system.
We have 3 packages (course A, B, and C) as needed. You can choose the course depending on your medical condition or age. (Please inquire the details to us.)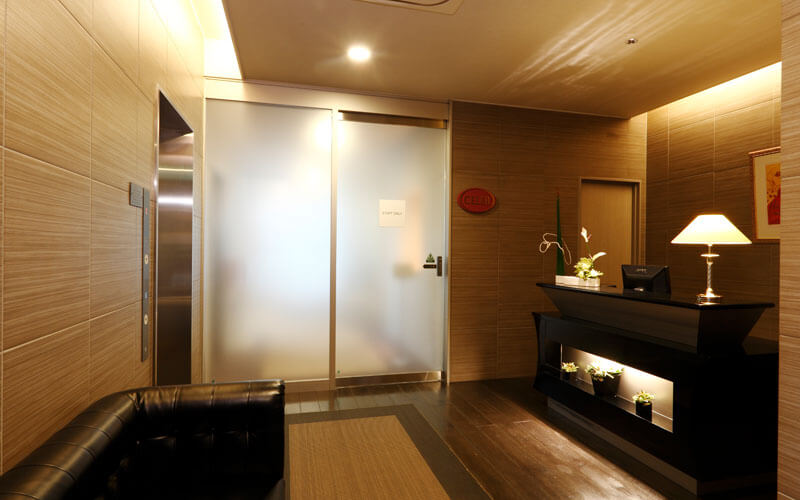 PET-CT medical checkup packages
Title
Course A
Course B
Course C
Contents
Cancer/Lifestyle disease/Brain disease
Cancer/Lifestyle disease
Cancer
Consultation
●
●
●
Height, Weight, BMI, Blood pressure
●
●
●
PET-CT scan
head – upper thigh
●
●
●
brain
●
-
-
db PET (optional menu for women)
※
※
※
CT scan
chest
●
●
●
MRI scan
pelvis
●
●
●
abdomen
●
●
●
brain
●
●
-
brain MRA
●
●
-
Echo (Ultrasonography)
abdomen
●
●
●
neck
●
●
●
breast
●
●
●
breast (mammography)
●
●
●
neck vessels
●
●
-
heart
●
●
-
Electrocardiography
●
●
-
General test
blood test
●
●
●
tumor markers
●
●
●
urine test
●
●
●
stool test (one time)
●
●
●
Report (English)
●
●
●
Image CD-ROM
●
●
●
Available as an option (Dedicated breast PET scan)
Dedicated breast PET (M-PET) is for women's breast and is effective to find early cancer that is hard to find when using normal PET scan. The radiation exposure dose will be minimized by performing M-PET after scanning PET-CT. Application for only M-PET scan is not available.
| | |
| --- | --- |
| Contents | Breast |
| Required time | 20 minutes or more |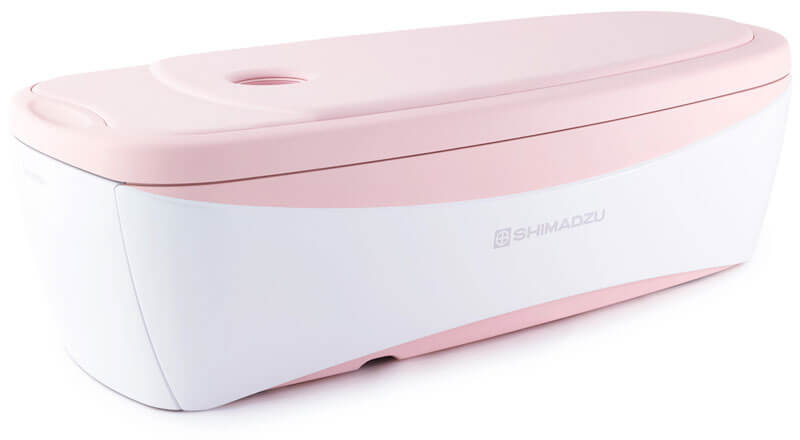 List of blood, urine, and stool test (PET-CT medical checkup package)
Blood test
Complete blood count
RBC, WBC, hemoglobin, hematocrit, MCV, MCH, MCHC, platelet count, differential WBC
Liver function
T-BIL, AST, ALT, γ-GTP, ALP, LDH, total protein, albumin, Ch-E
Viral hepatitis
HCV antibody, HBs antigen
Lipid metabolism
T-Cho, TG, HDL cholesterol, LDL cholesterol
Blood glucose
Fasting blood glucose, HbA1c
Renal function
BUN, creatinine
Pancreas and others
Amylase, urea nitrogen, Fe, CPK, CRP, Na, K, Cl
Tumor markers
CEA, AFP, CA19-9, CA125 (female), PSA (male)
Urine test
Protein, glucose, specific gravity, pH, urobilinogen, ketones, occult blood
Stool test
Occult blood (one time)
PET-CT medical checkup procedure
1. Application for medical checkup
・Check the contents of examination, expenses and notes.
・Inform us about your desired schedule, number of persons, and course.
2. Confirmation the examination date and payment
・Make a tentative reservation for medical checkup.
・Make payment within a week after an invoice is issued.
3. Required documents submission
・Fill out "Metal Implants Confirmation", "Medical Questionnaire", "Registration Form", etc.
・Submit documents above and information as soon as possible.
4. Telephone interview
・Check the submitted documents by our hospital staff.
・Telephone interview will be done before travelling to Japan.
5. Guidance of medical checkup
・Send "Guidance of Medical Checkup" and stool test kit to your designated address in Japan (ex. Hotel)
6. Important notes before medical checkup
・Check to see if any changes or not by a hospital staff.
・Sign a consent form and collect a stool sample.
7. On the day of medical checkup
・Check in advance which transportation you will take to the hospital.
・Come to the hospital on time, take an interview, and have the examination.
・Bring the consent form and stool sample.
8. Medical checkup report
・Send medical checkup report (in Chinese or English) and DVD to your designated address in 3-4 weeks.
Notes for medical checkup
Qualified age for medical checkup
We have no age restriction, but we don't recommend PET-CT scan for young people due to radiation exposure. Generally, it is suitable for people who are from 40 years old to 70 years old. Please inquire for details.
Reservation period for medical checkup
Please make a reservation at least 1.5 to 2 months in advance. For subsequent inquiries, we may not be able to meet your desired date and course.
Reservation fee and cancellation fee
Please confirm about reservation fee and cancellation fee as you inquire because it varies depending on the courses of medical checkup and optional menus.
Once a tentative reservation is determined, an invoice will be issued by KIH. (You can choose the invoice amount for only reservation fee or full payment.) Please make payment by bank transfer to a designated bank account or WeChat Pay within a week from the date invoice is issued.
Reservation fee will be applied for examination fee once you have medical checkup.
If you have reservation for over two persons, please make payment together.
The remittance fee should be borne by the applicant (or remitter).
In case of cancellation within 30 days before the day of medical checkup, we collect reservation fee as a cancellation fee, and we do not refund you. Furthermore, if we cannot confirm your payment until a certain due date except for any special reasons, your reservation will be cancelled.
For those who choose "reservation fee only" when you reserve, please make payment for remaining fee at medical institution on the day of medical checkup. Payment can be made by cash (Japanese yen only), credit card, or UnionPay.
Our medical checkup is not available if the following conditions apply:
The following people cannot take medical examination.
・Those who are pregnant, may be pregnant, or breastfeeding.
・Those who weigh 130kg or more.
・Those who have indwelling objects that cannot be examined by MRI.
Ex) Implant which works electrically or magnetically (pacemaker, implantable cardioverter defibrillator), cochlear implant, metal heart valves, needle, magnetic colostomy, metal artificial eyes, etc.
・Uncontrollable diabetic patients (the quality of PET-CT scan lowers for whose fasting blood sugar level is over 150~200mg/dl*)
*over 8.3~11.1mmol/l in SI
・Those who have insulin infusion.
MRI scan is not available if the following conditions apply:
MRI scan may not be available in the following conditions. (We will confirm the details in advance.)
・Those who have metal in the body by surgery other than the items above (coronary stent, aneurysm clip, artificial joint, intrauterine device, bolt, plate, etc.).
・Those who have bolt or plate in face by cosmetic surgery.
Mammography scan is not available if the following conditions apply:
Mammography scan is not available in the following conditions (only female).
Those who have packs inserted by breast augmentation.
Please be sure to let us know in the following conditions.
MRI scan is available, but in advance please be sure to let us know in the following conditions. (We will confirm the details in advance.)
・Those who have tattoo or permanent cosmetics. (Please inform us no matter how many years has passed.)
・Those who have orthodontic or wear magnet denture.
・Those who have gold thread inserted in face by cosmetic surgery.
Notes on the day of medical checkup
Basically, only the person to be examined is available to stay in a room of the hospital. Agents or friends are not allowed to be waiting in the room. Please come to fetch the person at the finishing time we inform you. If you come to the hospital earlier, we may not be possible to respond you good enough. We kindly ask for your understanding.
Please refrain from visiting the hospital for those who don't have medical checkup such as friends.
We provide light meal (crackers and a cup of soup) after examination on the day. We appreciate for your understanding that we don't provide any other meals.
Examination equipment for PET-CT medical checkup
PET-CT scan
PET-CT scan is an examination equipment, combined the function of PET (Positron Emission Tomography) and CT (Computed Tomography).
PET-CT scan will help finding cancer cell activity. On the other hand, CT will help scanning the shape of organs. Superimposing these two images enables to offer accurate diagnosis, which is effective in finding minute cancer lesions that are difficult to detect.
East Nagoya Imaging Diagnosis Center and Nagoya PET Imaging Center of Kaikoukai Healthcare Group have 5 PET-CT scans in total.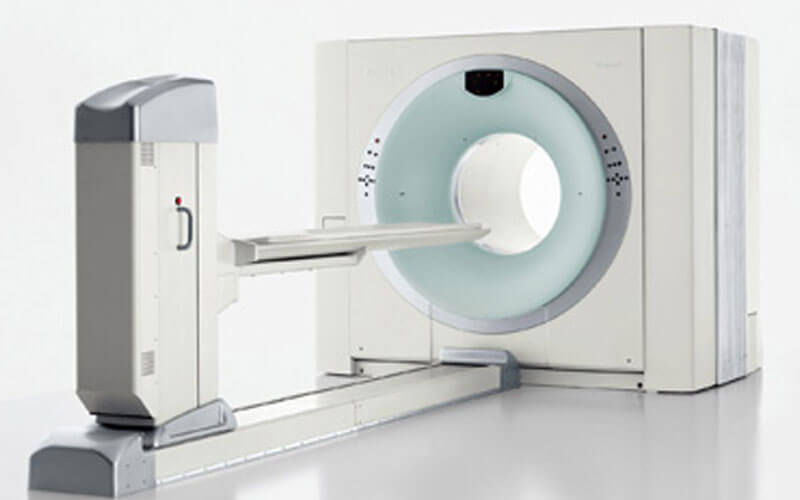 MRI
MRI (Magnetic Resonance Imaging) is an examination equipment that visualizes inner body by magnetism and electromagnetic waves.
1.5 Tesla and 3.0 Tesla scanners are introduced in East Nagoya Imaging Diagnosis Center. 3.0 Tesla scanner provides higher-resolution images (more visible details) by high magnetic field. We select more suitable Tesla depending on the area to be scanned and/or patient's condition (any metal implants or not, etc.).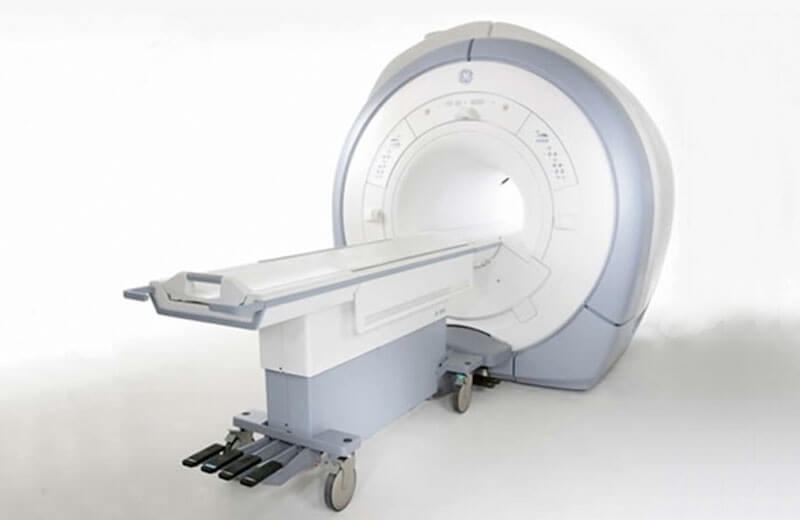 Low-radiation exposure dose CT
CT is an abbreviation of Computed Tomography. CT beams X-ray through the body, collects the difference of X-ray dose in PC and scans transverse section of the body. It is particularly effective to find diseases in cardiac, aortic, lung, bronchus, abdominal organs (liver, kidney, etc.). In 2015, lower-radiation exposure dose CT devise was introduced, which is less burden on the body than before in East Nagoya Imagining Diagnosis Center.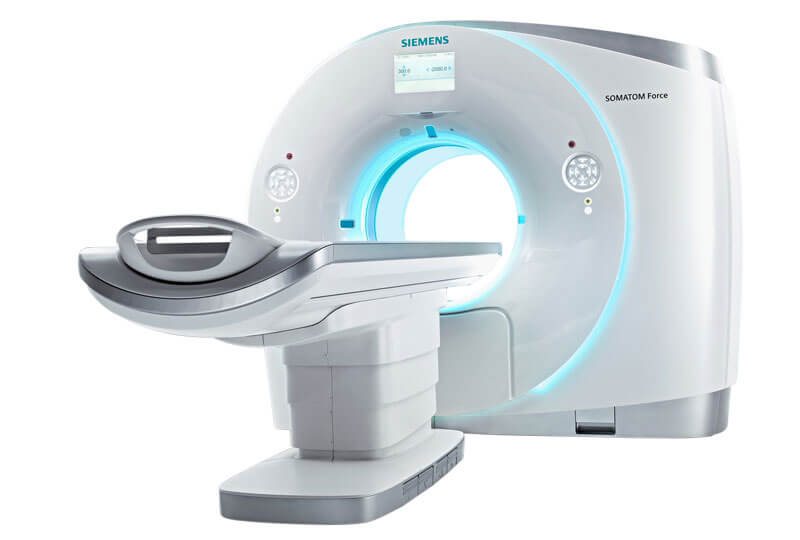 Echo
(Ultrasound)
Echo (Ultrasound) is an examination to transmit ultrasound wave to inner body, receive the transformed echo (reflected wave), and diagnose as images. We use different echo devises for thyroid/abdomen and cardiac to capture more precise images.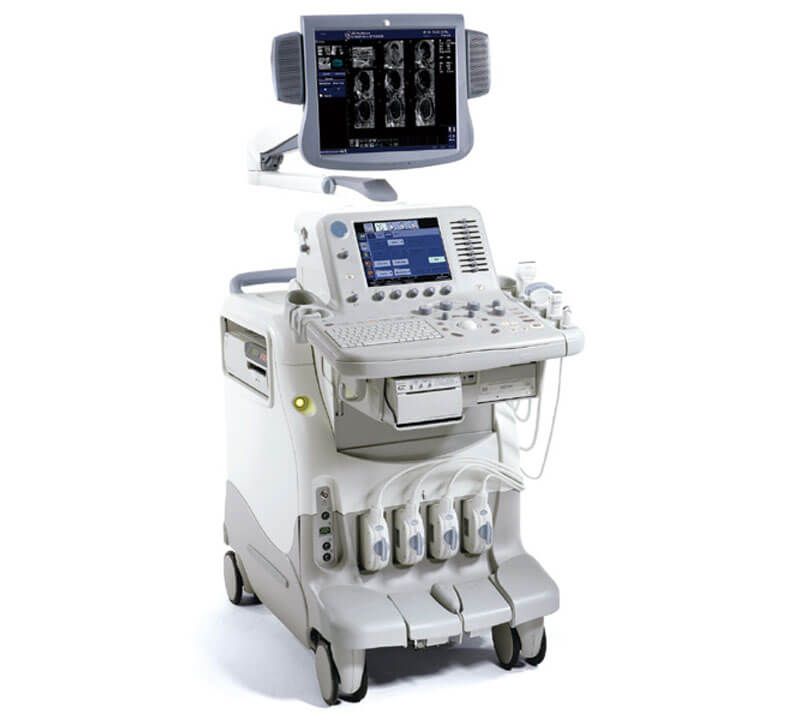 Mammography
Mammography is one of the examinations to diagnose breast cancer and an X-ray scan for dedicated breast and mammary gland.
Dedicated breast PET
(Optional test)
This is PET equipment and scans can be done by simply placing a breast in the detector hole. There is no pain involved with this PET because of no compressing breast as in mammography. The PET scans are not also so affected by a woman's menstrual cycle.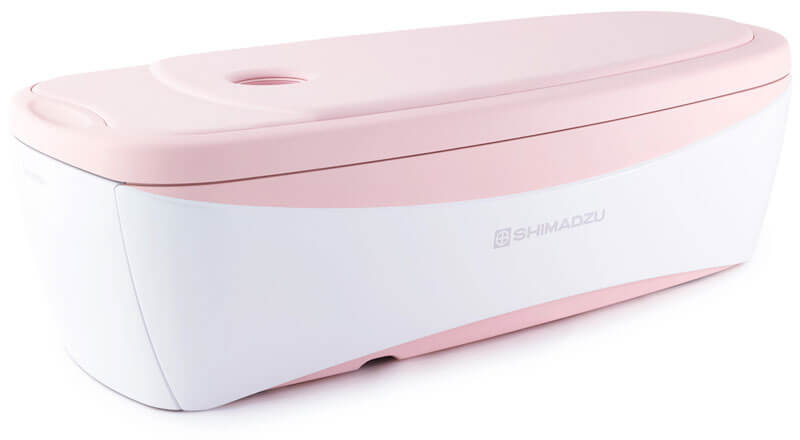 Gastroscopy/Colonoscopy
(Optional tests)
Endoscopy is the most effective examination to find small cancers, stomach cancer and large intestine cancer. We perform endoscopy at Nagoya Kyoritsu Hospital. Nagoya Kyoritsu Hospital provides examinations in a way that reduces patient pain and uses sedatives upon patient request. It is also possible to have only endoscopy.
See details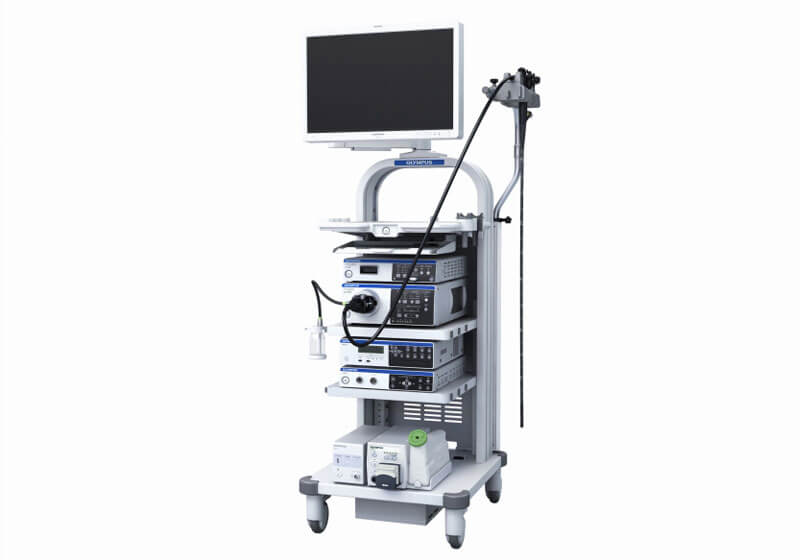 PET-CT scan also has weak points.
It is hard to find depending on the forms or the parts of cancer.
In some cases, finding cancer may be difficult in urinary systems (kidney/ureter/urinary bladder/prostate) because the medicine used at the examination is excreted in the urine and the medicine is easily gathered in urinary bladder.
Also, there are some cases that are hard to find cancer other than urinary systems.
・Diagnosis is difficult in organs medicine gathered even if normal.
For example, you need to have endoscopy separately to find stomach cancer or large intestine cancer because it is easily gathered medicine and hard to find a cancer in stomach and large intestine. In addition, it is also difficult to diagnose cancer in brain, cardiac, and liver because of physiological accumulation. ⇒Please see details here about endoscopy.
・Cancer which doesn't take in glucose is difficult to diagnose.
Some types of cancer have a nature that drugs are hard to accumulate. Therefore, in some cases, it is difficult to diagnose cancer.
・We perform PET-CT medical checkup at East Nagoya Imaging Diagnosis Center of Nagoya Radiological Diagnosis Foundation in Kaikoukai Healthcare Group. This foundation introduced the first clinical use of PET equipment in Japan when PET equipment mainly used for research in university hospitals more than ten years ago. Furthermore, we have many examination records as the first institution to clinically use PET equipment in Japan immediately after it was approved as medical equipment.