Visa for Medical Stay
When visiting Japan to have medical treatment in Japan, visa for medical stay is issued for international patients and accompanying person(s). Acceptable medical services are not only medical treatment but also a variety of services ranging from full medical checkup and simple medical checkup to recuperation such as hot springs recuperation. Visa for medical stay issuance support is only available at the authorized companies as international medical coordinator by the Government of Japan. Please feel free to contact us.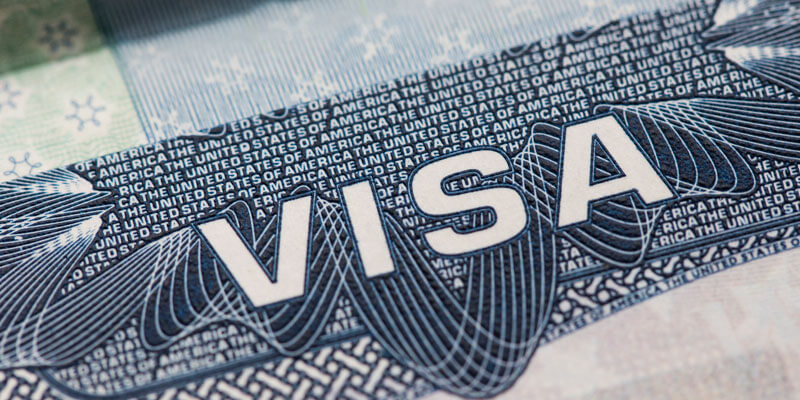 Registered guarantor
We have been registered as "International Medical Coordinator" (Registered guarantors of visa for medical stay, registration number B-037) by METI (Ministry of Economy, Trade and Industry) since May 2016.
Therefore, it is possible for us to guarantee your identity during your stay in Japan and support for issuing visa for medical stay. Please feel free to ask anything.

Visa for medical stay issuance support
Only 3 companies have this registration in the central region of Japan and Aichi Prefecture (as of November 2019). We can smoothly accept patients needing medical treatment in Japan. However, the type of visa and period of stay are determined based on the clinical condition of patients.

Certificate for medical examination
When you plan to obtain visa for medical stay and have medical treatment in Japan, you need to get "Certificate from a medical institution about the planned medical services and references from a guarantor" issued by medical institution and registered guarantor. We can refer medical institution when it hasn't been determined yet. We one-stop issue necessary documents for visa for medical stay application in close cooperation with Kaikoukai Healthcare Group's each hospital and clinic.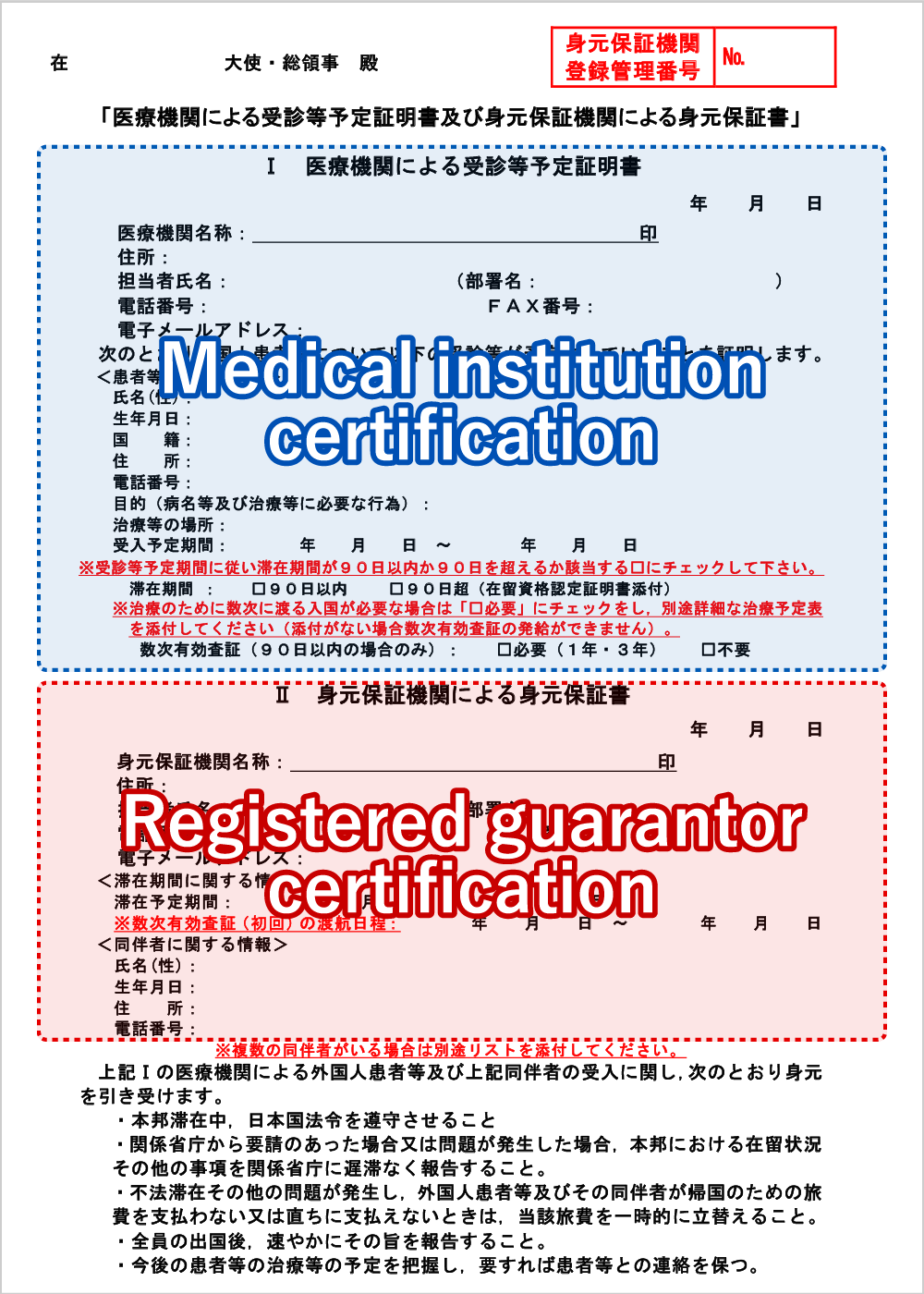 Personal reference and procedure of visa issuance support
Contact us
(Registered guarantor)
・Consult about arrangement of medical examination.
・Confirm procedure and detail of support service.
・Confirm expenses
Contract
・Sign on contract
・Payment for consultation fee
Selection of medical institution
・If a medical institution is determined, we contact to them.
・We select a medical institution according to the patient's condition and arrange an appointment (with another charge).
Making document for confirmation of medical examination
・Confirm the appointment of consultation and examination to the medical institution.
・Request to the medical institution to prepare documents.
・Prepare our documents for medical coordination.
Sending documents to you
・Send required documents to patient's designated address by EMS(Express Mail Service).
・After you received documents, please submit the required documents to visa application counter in each country (necessary to prepare ID, passport, photo, etc.).
Visa issuance
・Please follow the instruction of a person in-charge at counter, you will get a visa at a later date.
・Please arrange your airplane tickets and visit Japan.